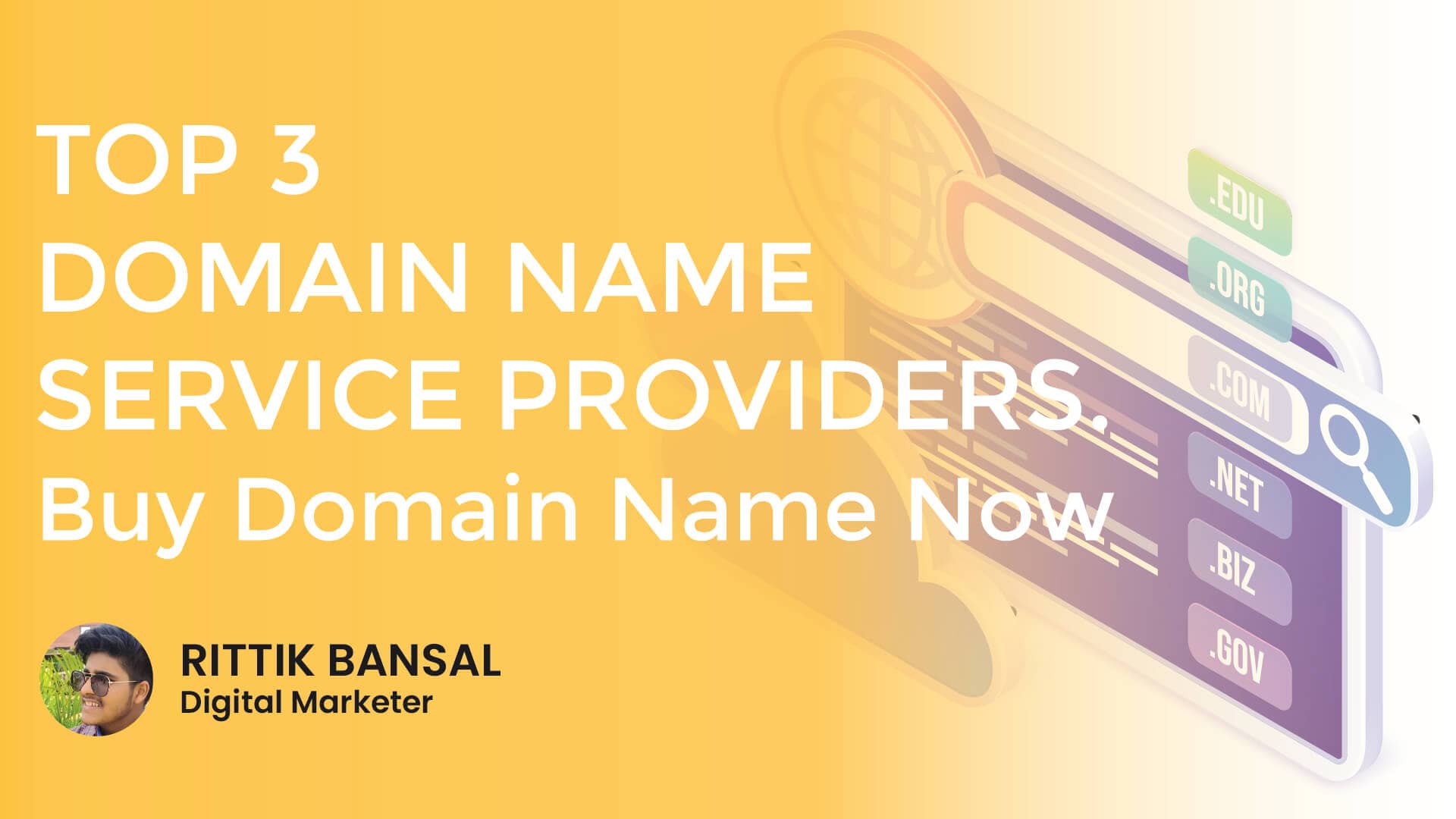 Hey Hustler, Welcome to the online world.
I am glad you decided to start your online business journey and are going to buy web domain.
Well! Here are the top 3 Domain Service Provider, Will tell you the one I personally prefer and go one by one.
The web domain provider I prefer is: Namecheap
The reason why I personally prefer Namecheap is because of the following reasons:
It costs you less even if you do not buy for more than a year.
On the website it always provides you with a coupon code which is 100% useable to buy domain worth $6.
You can always change the nameservers and DNS settings as you want, You do not need to wait for a long time and let the DNS changes and then proceed further work.
Well, That's just more than enough to know if you are just a beginner, You can try Namecheap by clicking on the link below 🙂
Try Namecheap Domain Name Now!
If you want to buy domain name with some other domain name provider then go for GoDaddy.
I believe if you want to buy the web domain for more than a year then the domain name at GoDaddy is going to cost you way less than what Namecheap will.
Well! It totally depends on new domain name but when you look on a larger scale, It's way too cheaper in combo.
It will be way better if you get affordable web hosting and web domain together.
Hostinger is the best web hosting service provider and it gives you domain name free when you go for a combo plan.
You should try Hostinger as it provider you FREE SSL CERTIFICATE along with DOMAIN NAME with it's combined plan.
Quite good with DNS Settings too.
Well, This was all from my side, That was all I got for you.
You should try any of these Domain Hosting Providers.
Would take a leave now,
Cheers!
Rittik Bansal